Are you also an avid Manga or anime fan? If you are, you must be aware of the basketball genre of these Animes. A generous amount of Manga is released each year with a completely new story, especially stories relating to sports.
Sports anime are some of the best entertainment pieces, and we'll be glad to introduce some great anime to you. We have compiled a list of all the excellent basketball genre anime with which you can start your anime journey. Read on to know more about it.


Top 10 Highest Rated Basketball Anime
Let us see the highest rate basketball anime below:
1. Kuroko's Basketball
Kuroko's basketball was one of the most popular basketball anime released as it had terrific basketball sequences, and just the love shown on this anime was incomparable.

It is one of those insanely popular anime with basketball shining in it and tremendous character growth and various arcs throughout the show.
The specialty of this show was that each character had their special basketball throw move that differentiated among the characters. Kuroko was always the sixth man on the team and looked lanky. However, he is talented when it comes to misdirecting the ball. Even though it is not realistic, it sure is entertaining.


2. Slam Dunk
If we talk about basketball anime, we have to speak about slam dunks! Slam Dunk is one anime that pretty much started the basketball fascination through anime. It aired around 1993 till 1996 with 100 episodes; it is so popular now.
Slam Dunk is an entertaining basketball anime and has a gripping story with great character arcs and background stories. Initially, the anime focused on basketball stories but gradually, it evolved and grew into an expansive tale of passion and camaraderie.
It may not have great animation, but its impact on people was profound, and it left's it marks on people like nothing else.


3. Ahiru no Sora
It came in late 2019, but the popularity of this show spread like wildfire. Ahiru no Sora has the typical underdog touch but a short twist in the story. The main protagonist is short in height which means you're in for an exciting plot.
What people loved about this show was how passionate the character was about overcoming his insecurities and following his passion to the end. It has a good balance of both storyline and basketball action.
It also showcases a group of really gripping characters, such as a group of delinquents making for a basketball team.


4. Basquash!
Basquash was one of those anime that changed how basketball anime were usually shown. It came around 2009 with a different form of throwing hoops. They played rounds with Mechas in huge arenas, known as the Big Foot Basketball (BFBs. It doesn't get any more Japanese than this.
Dan is the main character of this show who made Big Foot Basketball famous without actually intending to. He invades a BFB game and makes it popular everywhere, which starts the show.
There is some great animation in this series combined with many upgrades for mecha so look out for them!


5. Dash! Kappei
Dash Kappei is one of those ecchi comedies from the 80s. It was released back in 1981 and had a total of 65 episodes. This is considered as the initial basketball animes. The story revolves around Kappei, a concise high-school student with fantastic basketball skills.
However, Kappei's influence on basketball is weird; he discovers that the coach wears white panties. This becomes his weakness, and he joins the team to peek at that view.
It is hilarious as Kappei gathers his strength from his weakness and comes out with new, different techniques to play basketball and win.


6. Ro-Kyu-Bu!: Fast Break
Ro-kyu-Bu! is one anime that showed a different mix of basketball with loli. This has never been done before, which is why it felt so different to watch. This anime shows the story of an ex-basketball player who was caught in a scandal and had to stop playing because of it.
The anime went on to talk about his struggles and displayed the idea that you can still play basketball even if you are not allowed to do that. Subaru, the main protagonist, coaches a team of little girls with his solid fundamentals on the road to victory.
It does not have any basketball actions; however, it does well when it comes to showing Kawai and ecchi in the anime.


7. Barangay 143
This was an altogether different anime as it was released via a Filipino channel worldwide. It recently returned on TV with new ratings as well. Barangay 143 showed the street basketball story of a Filipino character.
It showed the story of Bren park, a Korean player who belongs to the Philippines roots and how he joins the local basketball team on the streets.
Not only do you see the games, but you also get a peek of the Filipino culture and how Bren learns how essential it is to work towards your passions. The dubbing and animation may feel slightly different from your regular anime, and it still made a mark on the audience.


8. Buzzer Beater
This is one of those sci-fi shows but with a touch of basketball. You will see intergalactic aliens play basketball with a unique galaxy as the backdrop. You will not have imagined anything like this.
This anime is made by Takehiko Inoue, who is as legendary as all of these animes. He created the perfect anime showing how humanity stood before the intergalactic alien race. Takehiko wants to show that sports are universal with this anime, i.e. anybody can play sports.
This had stunning animations, and you will be hooked on this show.


9. Dear Boys
This is the traditional, basketball-focused anime that talks a great deal about the game. It has an underdog theme in its story. Aikawa Kazuhiko is one of those best basketball players who became a reckoning force of the Mizuho High school.
Aikawa gains through as he takes the initiative to lead a team of misfits with the hope and dreams of winning the basketball tournament.

The animations of this show are not that great compared to others, but it became a top-rated anime because of its gripping storyline. It will keep you hooked till the end, even though the graphics of this anime might ping you a little bit.


10. Breakers
This show introduced Paralympics in the world of anime rather than basketball. The anime depicted four types of sports, namely Paralympic swimming, track, goalball, and wheelchair basketball.

Basketball was not the whole focus of the show, but it was an essential part of it.


Underrated Basketball anime
Some of the underrated basketball anime are as follows:
1. Ahiru No Sora
It is a fantastic plotline with great basketball animation with a twist. It shows the story of a basketball player who is short in height but has the passion of a professional player.

What you see is his take on how he perseveres through this journey. This talks explicitly about basketball rules as well.


2. Ro-Kyu-Bu!: Fast Break
This is your typical anime with a basketball undertone. It is underrated as it did not get as popular as possible. But the anime did have a cutesy feel to it with the basic concepts of basketball that a layperson can understand.

Even though it is a cute anime, it is not for you if you prefer realistic basketball concepts.


3. Barangay 143
This is one of those underrated shows as it did not get as popular as its fantastic story. Not only did this show have a tremendous account, but it also had excellent basketball action.

You will not be disappointed by this show as it is the story of loss and gain and how one can move on from the tragedies of life and follow their heart and lead a good life.


Basketball Anime with the Best Animation
Anime's with the best animation are:
1. Kuroko's Basketball
This is one popular basketball anime with stunning visuals and animations, a great storyline, and gripping characters. You will not be bored by this anime as you see each character struggle to achieve their passions.

It shows the story of a basketball team with the most talented team in their school. You will see hard work and power combined with teamwork and superb animations with that.


2. Ahiru no Sora
The show has a very inspiring story as it shows the struggles and journey of the main protagonist and other players.

This talks about the efforts of a person with less height and his passion for coming through as a fantastic basketball player. The animations of this show were excellent with the beautiful portrayal of basketball actions.


3. Basquash!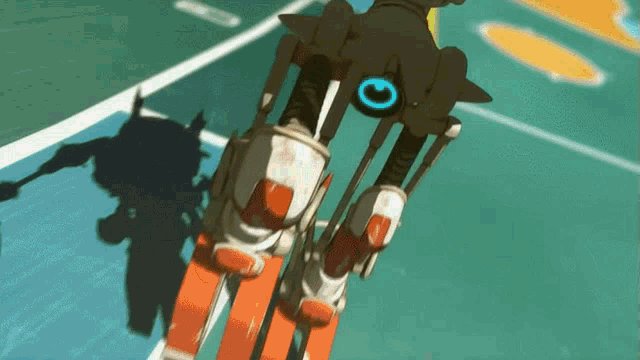 This has the most fantastic animations you will ever see. When mecha robots are combined with basketball, it becomes an exciting anime to watch.

The show depicts futuristic earth where robots play basketball as well. The sci-fi theme of the show is represented well with the fantastic animations in the anime. The futuristic look of the anime is served well too.


Basketball Anime with the most thoughtful storyline
Some great storylines with profoundness and deep thoughts are as follow:
1. Slam Dunk
This is a classic 90s show with a light-hearted story and comic scenes. It shows the level of Sakuragi Hanamichi, who is a rebel. He gets rejected by girls and is constantly fighting other people.

However, everything changes on the entry of a girl, and he is hell-bent on winning her. He tries to become a part of basketball without any experience.


2. Kuroko's Basketball
This is a very popular anime that shows the story of a group of talented players in the Teiko Middle school. It has amazing animation with the most profound storyline as each character gets to establish their struggles by showing their story.

The anime follows how the characters overcome their struggles and how you can learn from them.


3. Barangay 143
This is one of those coming-of-age animes that show the story of Bren Park, a Korean basketball player in a Filipino setting. He quits the sport after he losses his family in an accident.

But later found out that his biological father is not dead but a different man altogether. It has a gripping storyline as well but with great basketball animations.


Best Basketball Anime on Netflix
1. Kuroko's Basketball
This got popular because it represented prodigies playing basketball. Not just that, they also show a great plot and amazing animations.

It stayed on #1 on Netflix and is one of the most popular basketball anime on the OTT – Netflix.


Best Basketball Anime on Hulu
1. Slam Dunk
This is your 90's classic basketball animes that you should go straight in. you will not regret watching this show as it is a light-hearted, comic show that you will glide through on the OTT – Hulu.

This became very popular on Hulu and was one of the best anime on the platform.


Famous Basketball Anime Characters
1. Tetsuya Kuroko
The main protagonist of the anime is Kuroko no Basuke. He is famous for observing his opponents and misdirecting their line of sight to win.

He also was recognized for his powers, such as invisible pass, cyclone pass, ignite pass, vanishing drive, overflow, phantom shot, etc. he ended up with Satsuki Momoi, who was the manager of the generation of miracles.


2. Taiga Kagami
He is the deuteragonist of the anime Kuroko no basket, the popular guy of Seirin High. He is known as the 'Miracle who could not become one of the miracles".

He is famous for his portrayal as the strength of the generation of miracles.


3. Ryouta Kise
Ryouta Kise was based on Kobe, a famous basketball player. He is considered one of Japan's most vital players in the anime. He is physically strong and swift, and he can even mimic other players' movements.